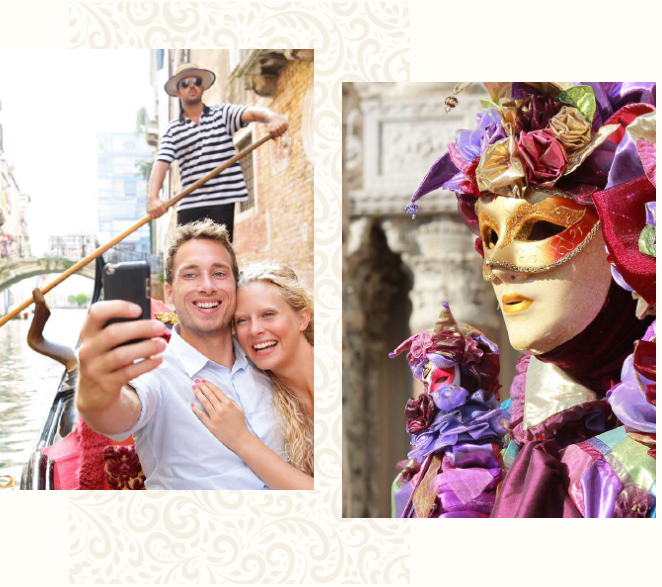 Stay at our hotel in the Cannaregio area...
and just stroll around Venice!
Among the world's most celebrated and famous towns,
Venice charms you with its intriguing architecture and
historical bridges crossing the waters of its legendary canals,
the whole surrounded by a unique evocative atmosphere.
Everything is a stone's throw from the Cannaregio area.
Discover how convenient the Cannaregio area is when
choosing your hotel in Venice. As a matter of fact, it is walking
distance from Rialto Bridge, St. Mark's Square and the main sights.
Your hotel room in the Cannaregio area,
comfortable and stylish
Couples, parties, or business people, here is your accommodation in Venice.
Hotel Al Mascaron Ridente proposes comfortable stylish rooms.

Location in the Food Zone of Cannaregio

Convenient location for public transport


Complimentary Wi-Fi throughout the facility





Fully non-smoking facility


Annexe flat ideal for families
In our Hotel, we care about the health and well-being of our guests and our employees. This is why we ensure an even more thorough cleaning of the accommodation and its daily sanitation without the use of chemicals but through the use of ozone-generating machines, a special treatment to sanitise the environment in line with the provisions of the competent health authorities. Make the sanitized environments in line with the provisions of the competent health authorities.
What are the benefits of ozone treatment?

Ringrazio lo staff tutto, in particolar modo Cristina, Giulia, Beatrice e Fabio per aver sopperito nel migliore dei modi ad una problematica che mi si è presentata all'improvviso, a maggior ragione in un periodo di sold out come Carnevale. Grazie di tutto e a presto!!!!
Nel sestiere più vivo di Venezia, un posto tranquillo e riservato per chi ama la scoperta di luoghi alternativi alla stressante presenza turistica del mordi e fuggi, vita di quartiere e servizi vicini per un periplo incantevole.
Ottima l'accoglienza e l'ospitalità. Camera spaziosa, con zona notte soppalcata comoda e affascinante. La colazione viene servita in una bella sala che si affaccia sul canale. Tutto il personale è stato estrememanete gentile e disponibile.