Modern facility
historical charm
Hotel Al Mascaron Ridente, a former shipyard, was fully refurbished in 2015 to achieve cutting-edge
comfort whilst retaining the elegant classic style of its surroundings.
The breakfast room with canal view and the elegant patio will add value to your stay.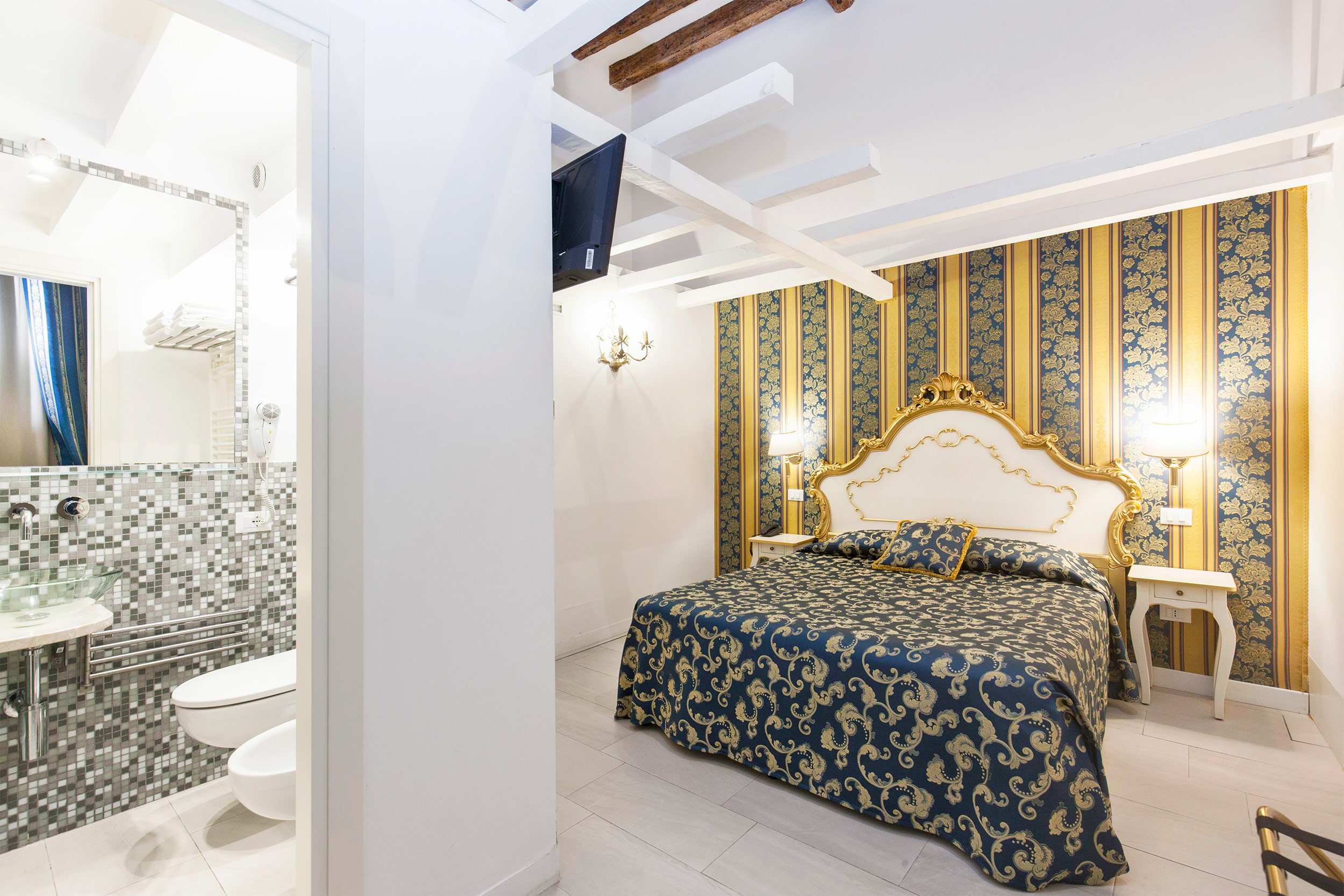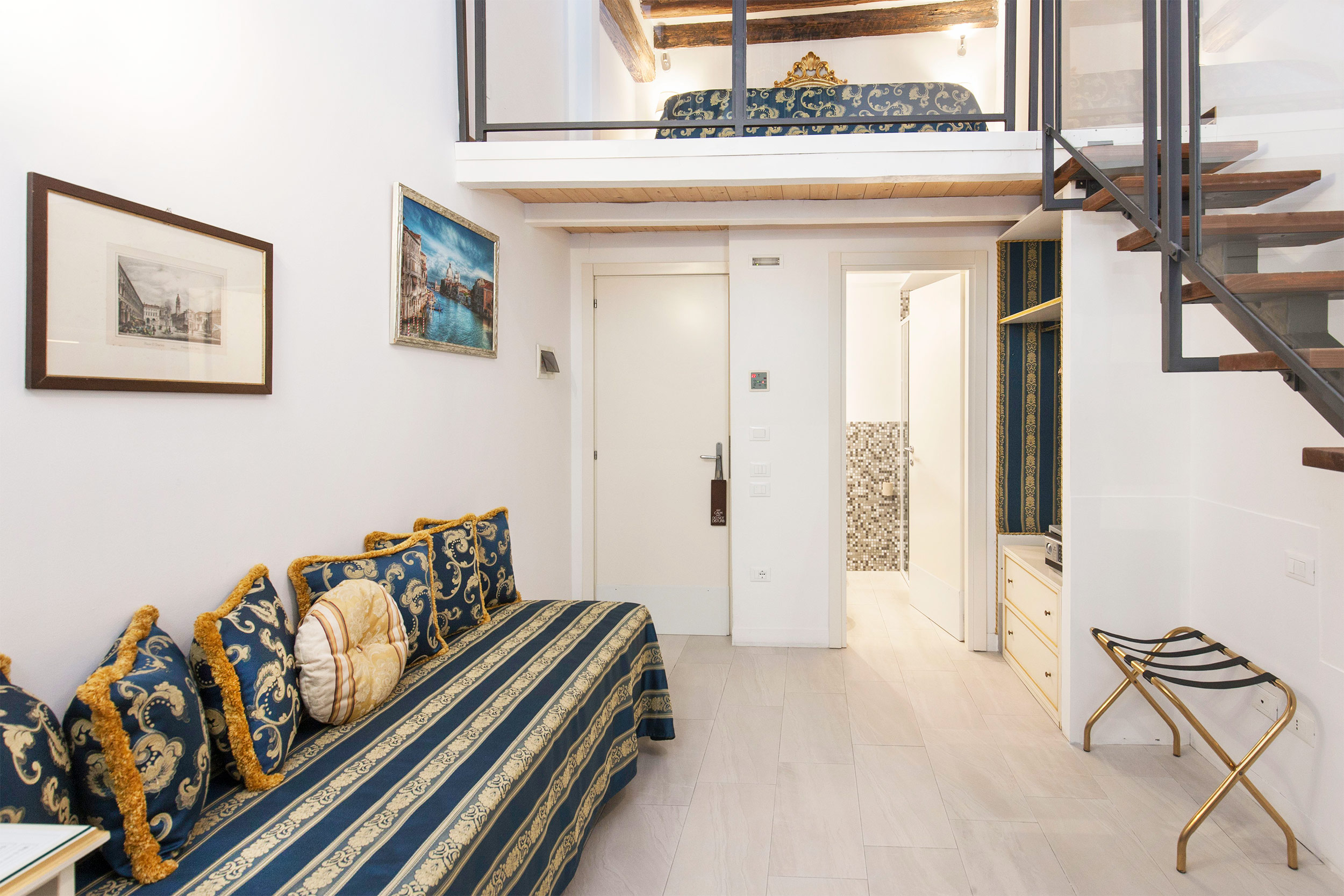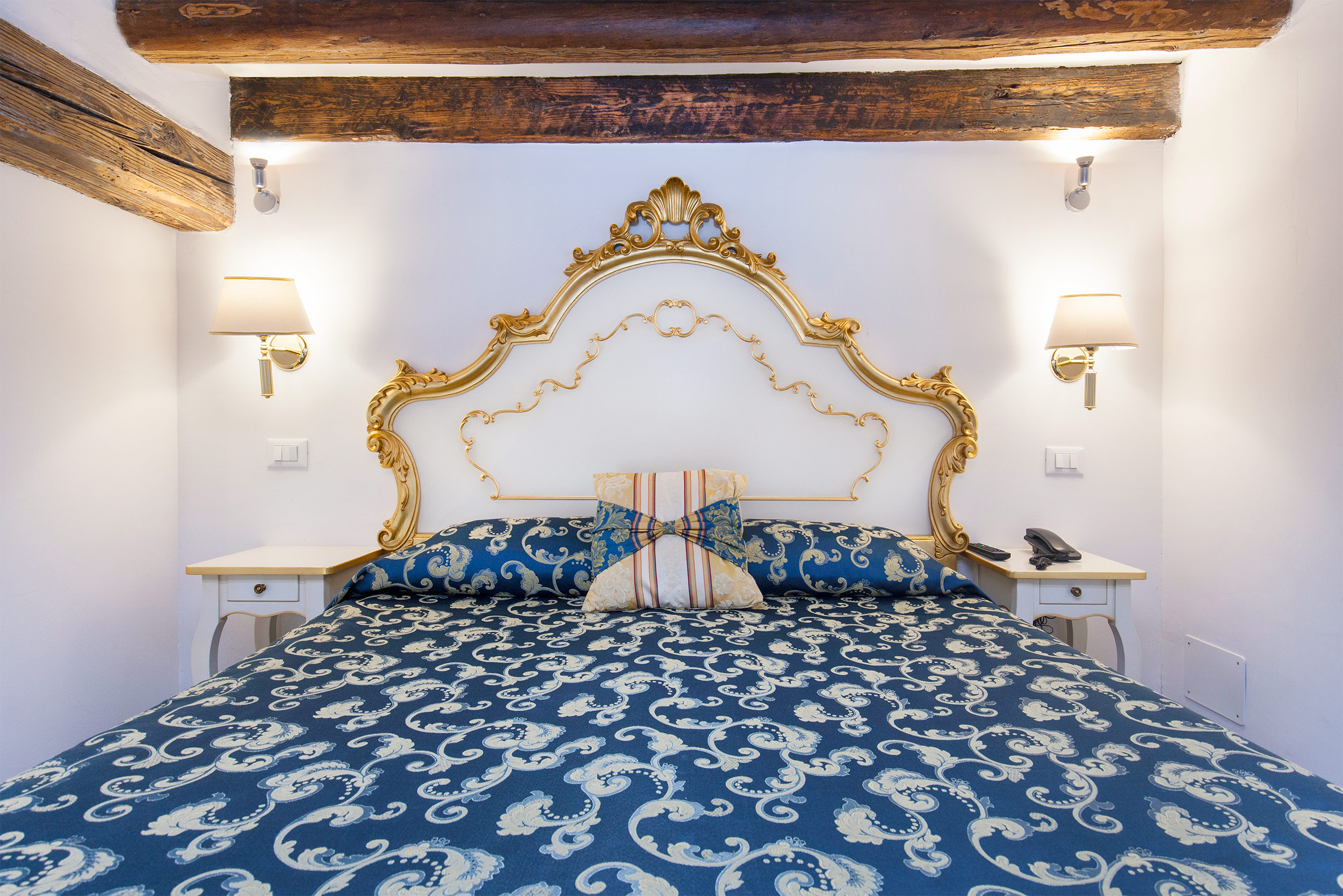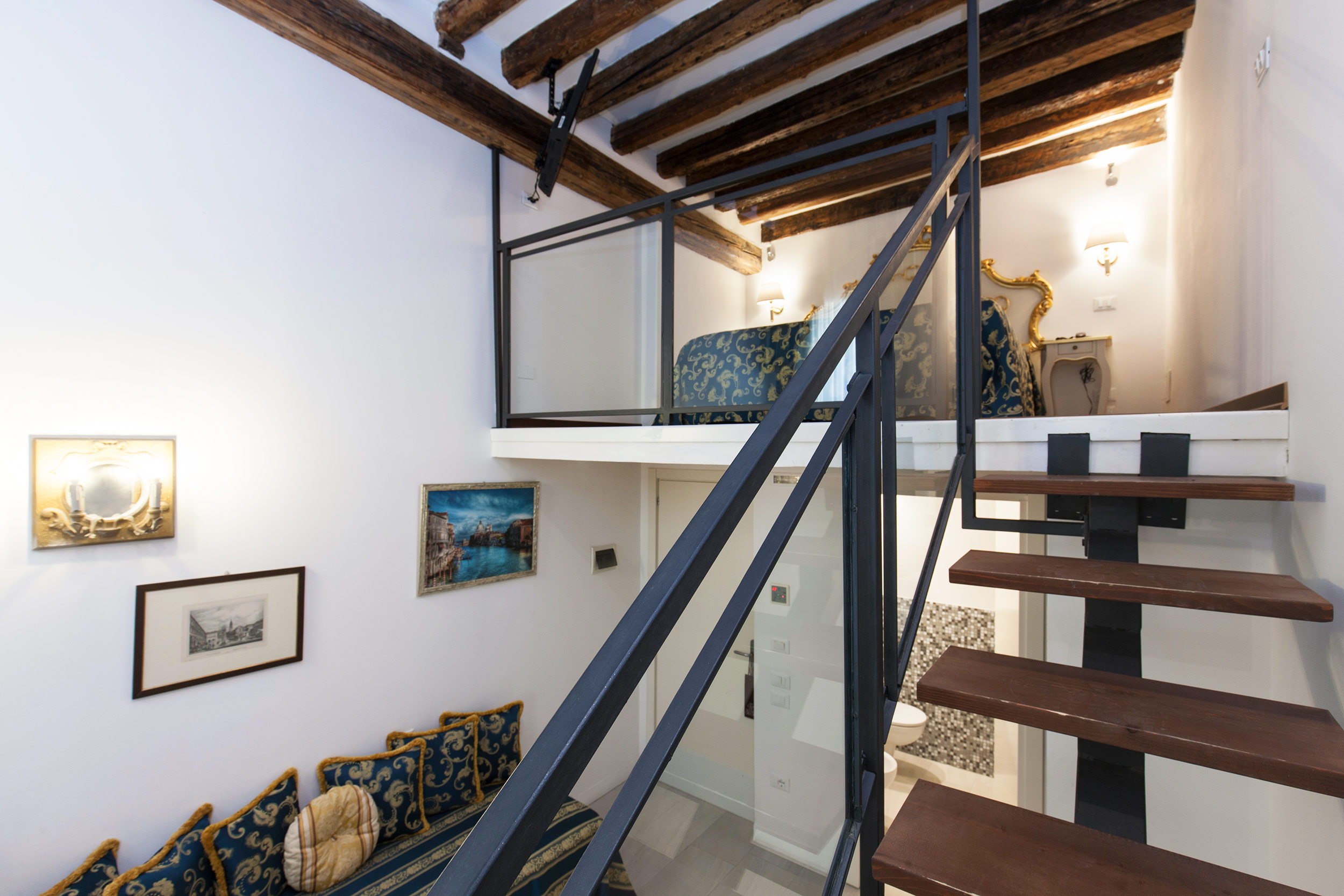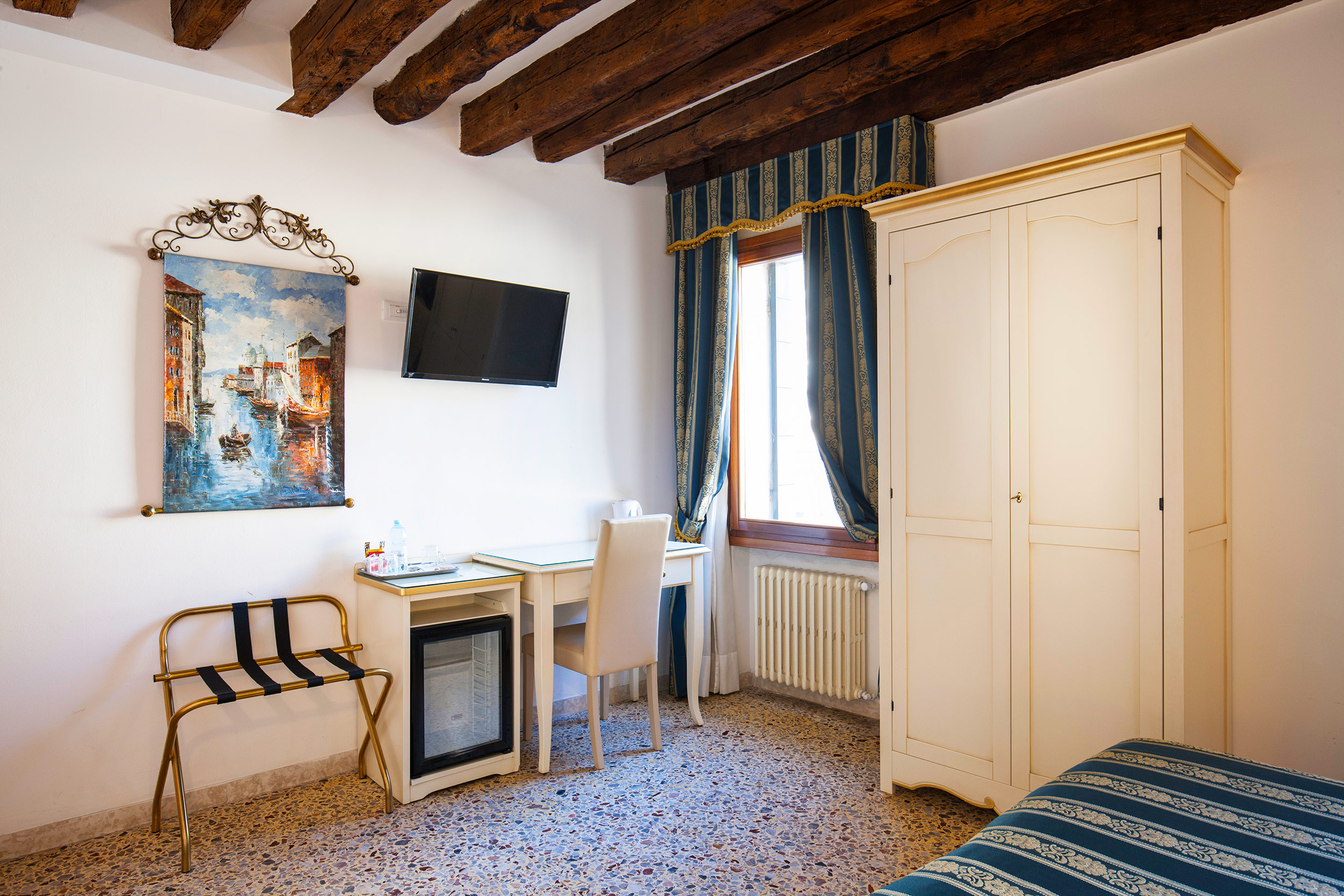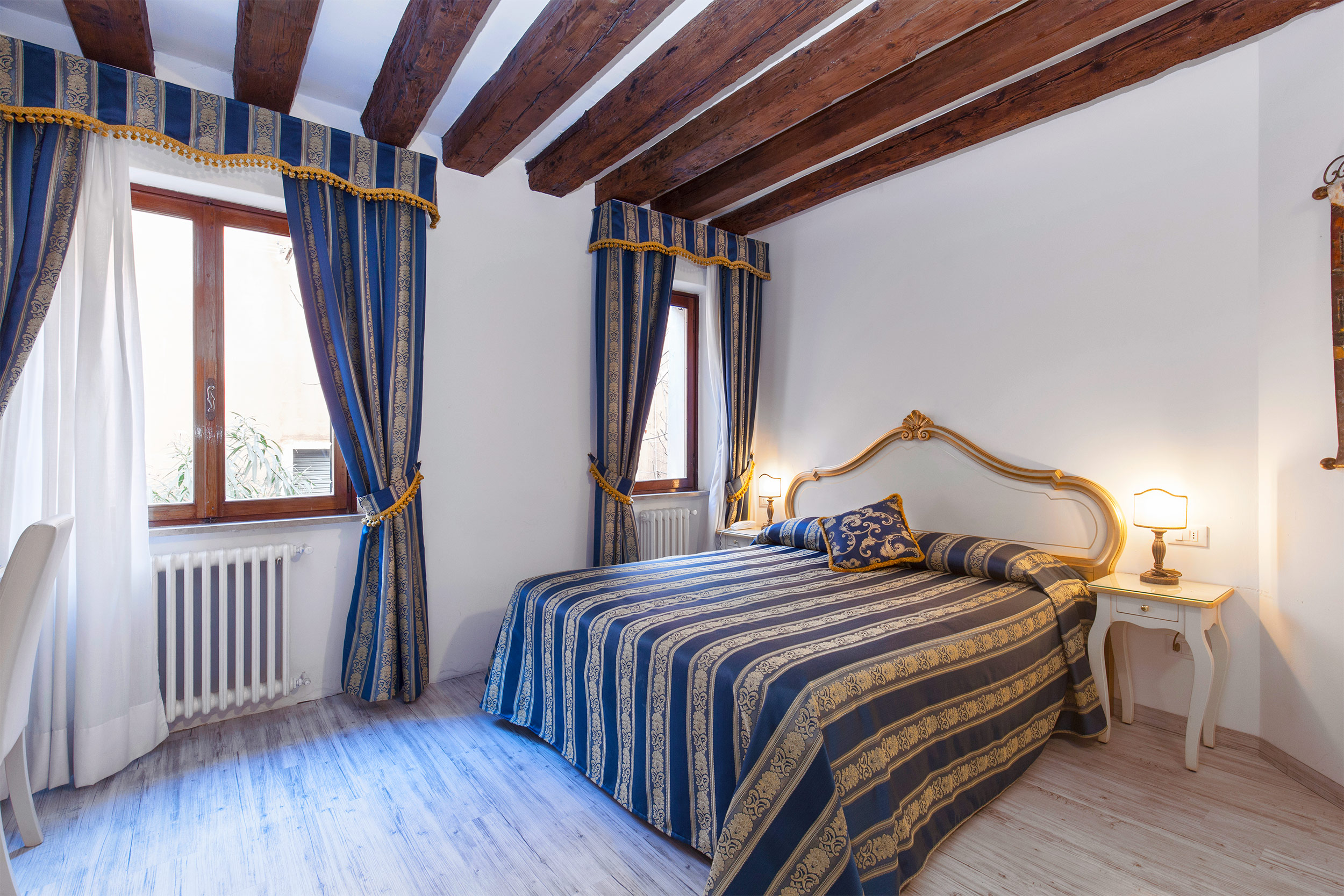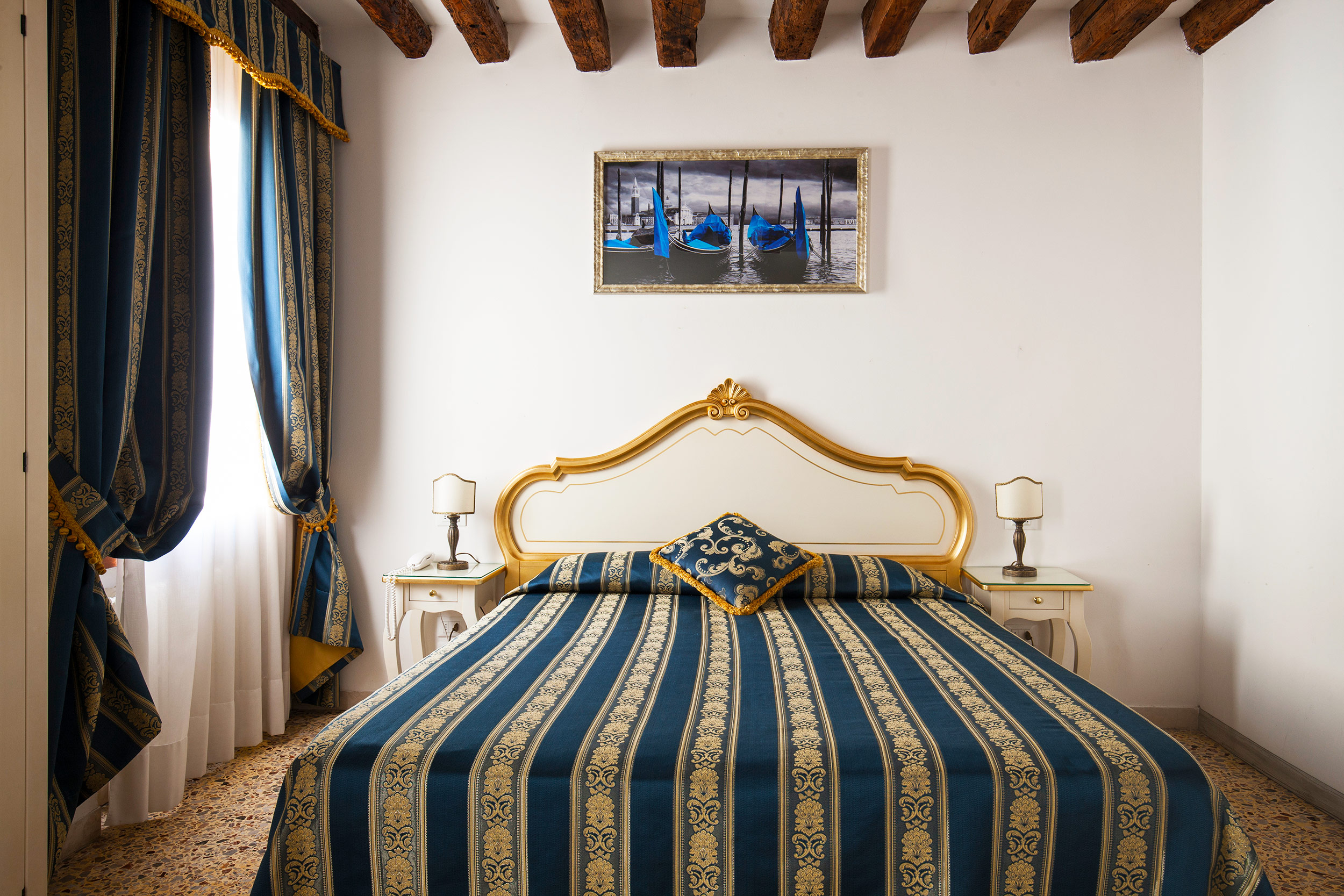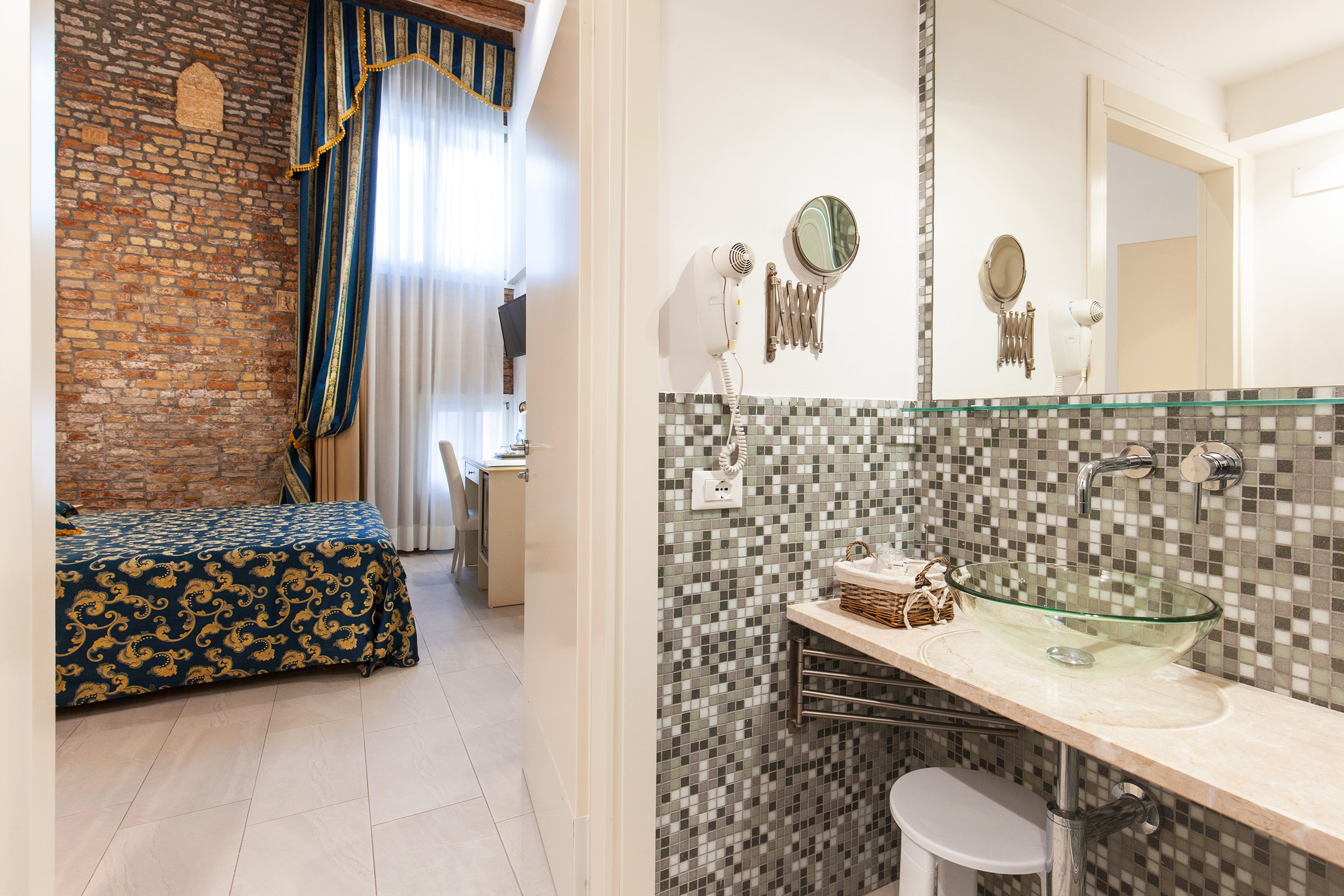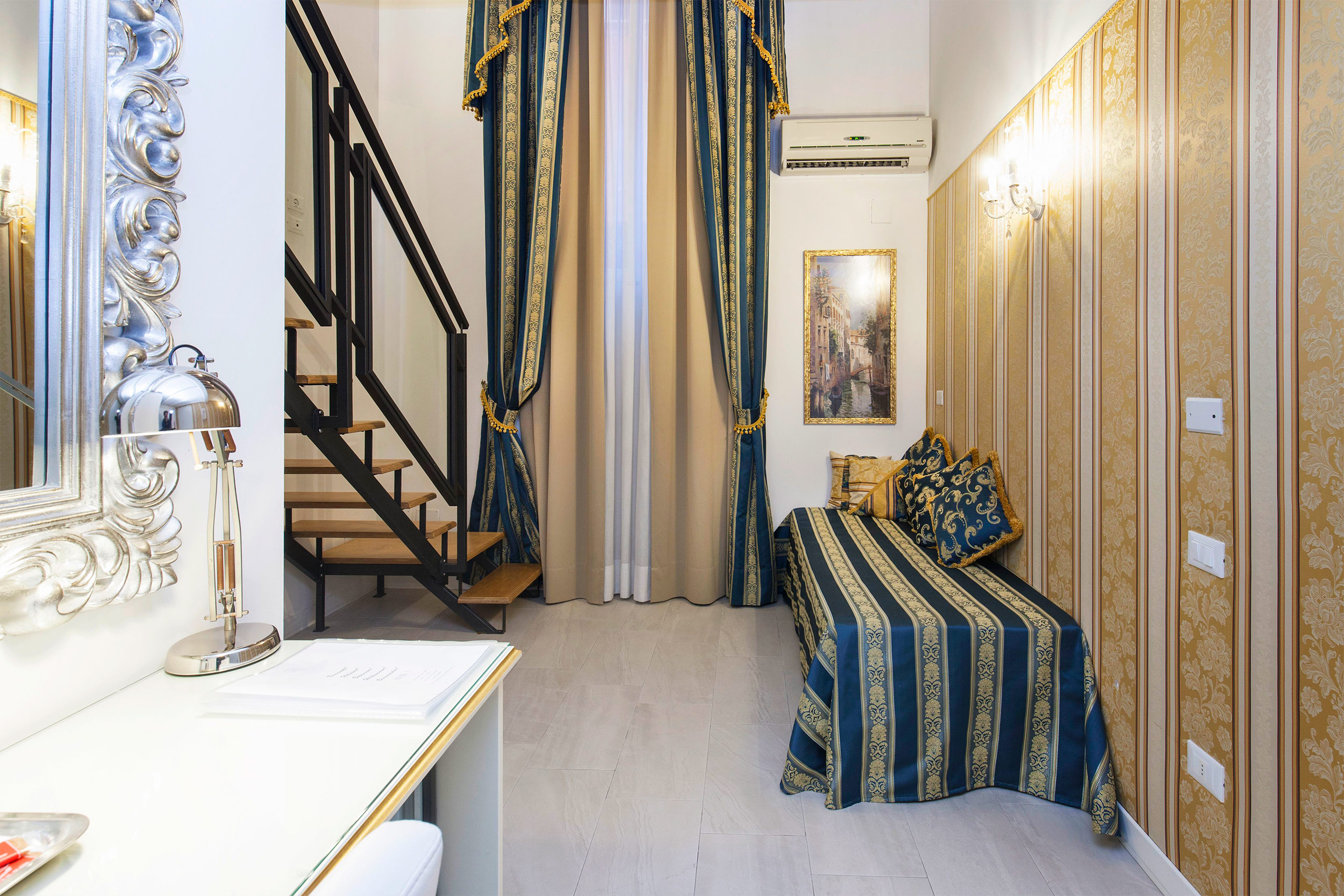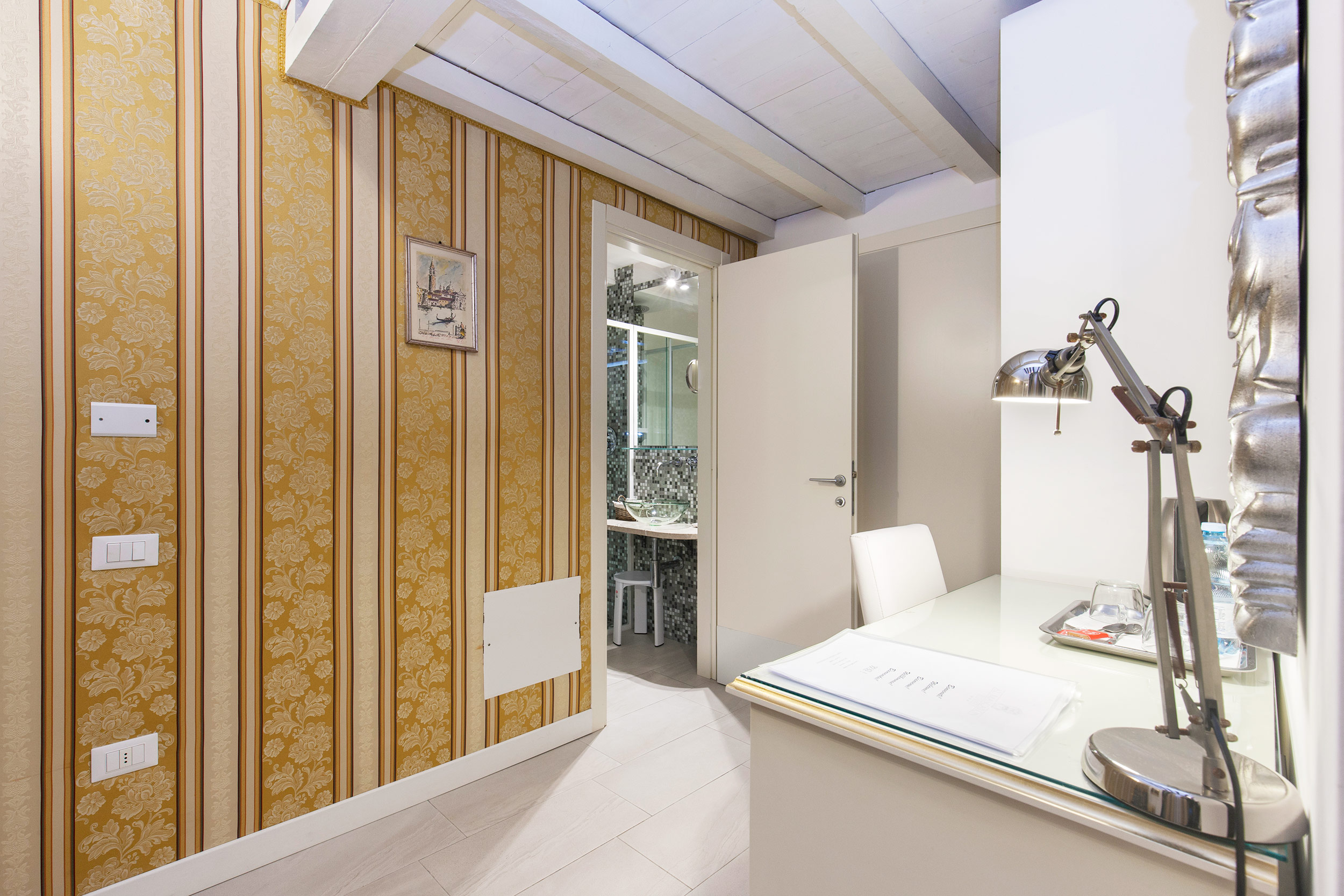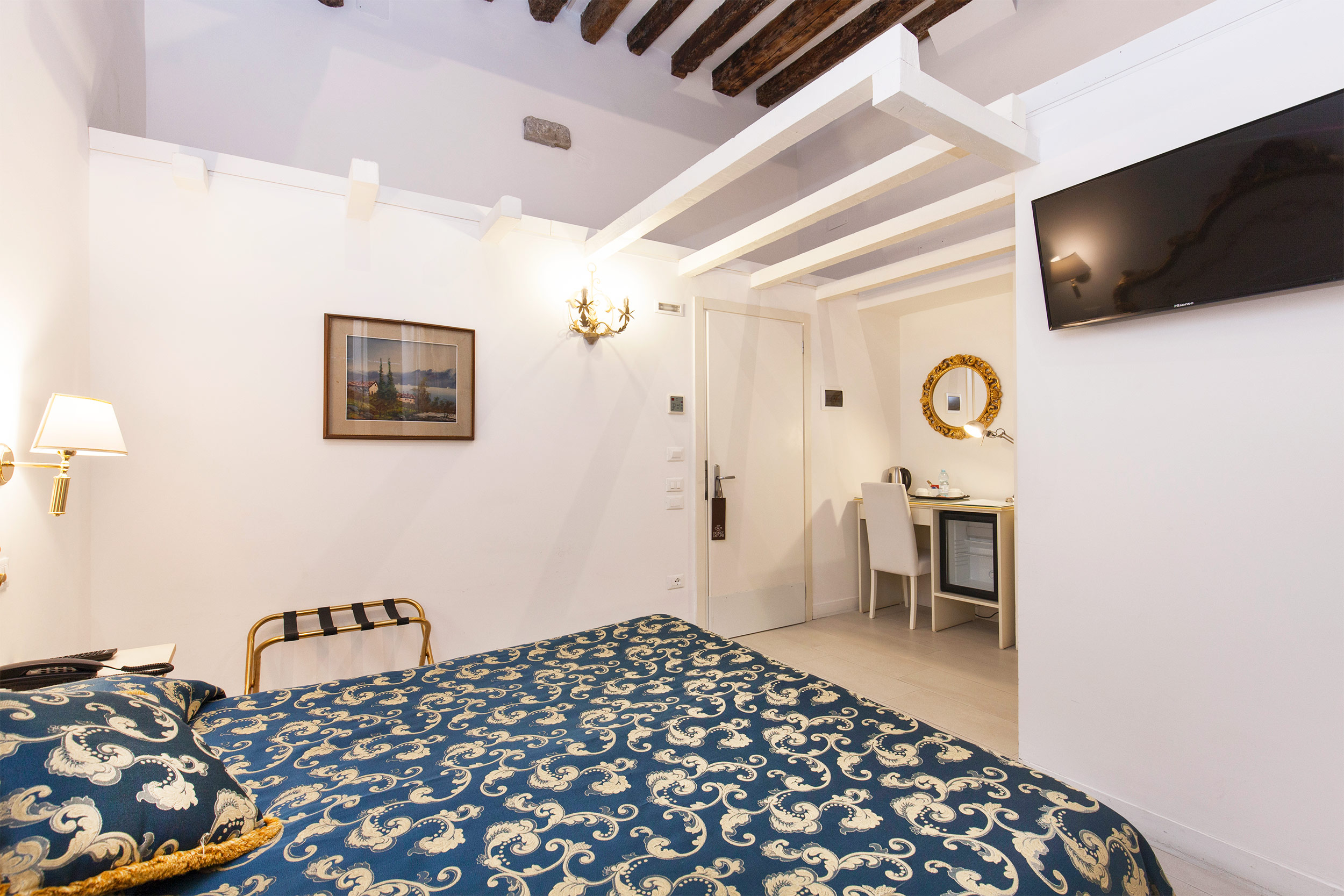 A wealth of activities and of things to do
Discover the appeal of the Cannaregio area. It is packed with genuine lagoon atmosphere,
and makes the best spot for taking off on a romantically evocative gondola ride, or on a cruise along the canals.
A five-minute walk is enough to reach Venice's historical Casino and the ancient ghetto – the Jewish quarter.
The Strada Nuova, 100 metres away, is one of Venice's most popular shopping streets.
In addition, the sestiere Cannaregio area boasts a number of typical eateries where you can dine in an authentic lagoon setting.
What can you do on your Venetian holiday?
Discovering Venice's
treasures
Celebrated worldwide as the paragon of everything romantic,
Venice is drenched in culture, art, and leisure. There are so many
things to do and see in Venice. You will love losing your bearings while
walking the alleyways and crossing the small bridges in
pursuit of the most secret spots.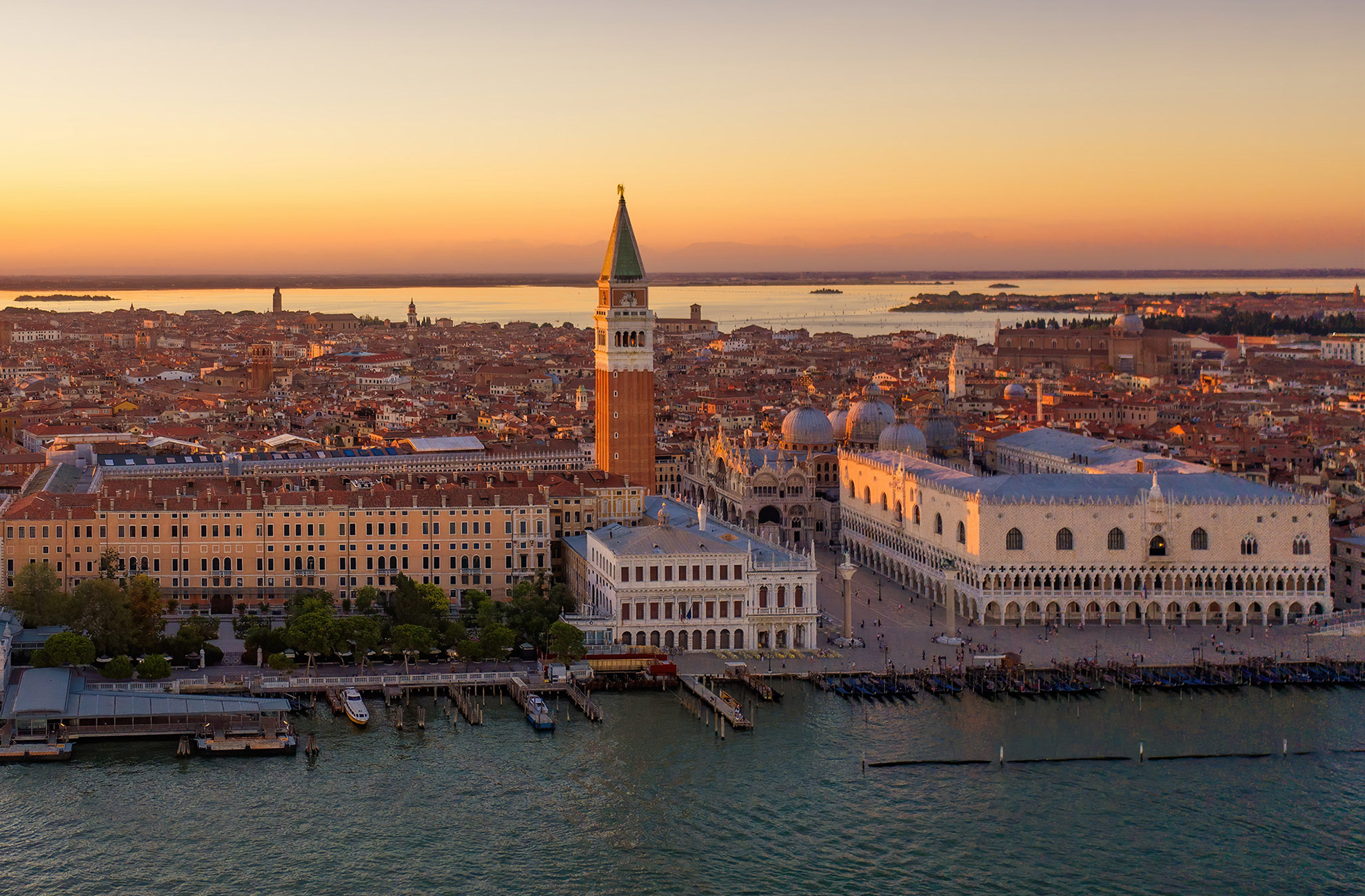 The beauties of the Most Serene
Republic of Venice
Our hotel in the Cannaregio area is just a short walk from
St. Mark's Square, famous for its architectural wonders including
the stunning Basilica, the Bell tower, and the Palazzo Ducale palace.
And you will only need ten minutes to get to the Rialto bridge,
the most important over the Grand Canal.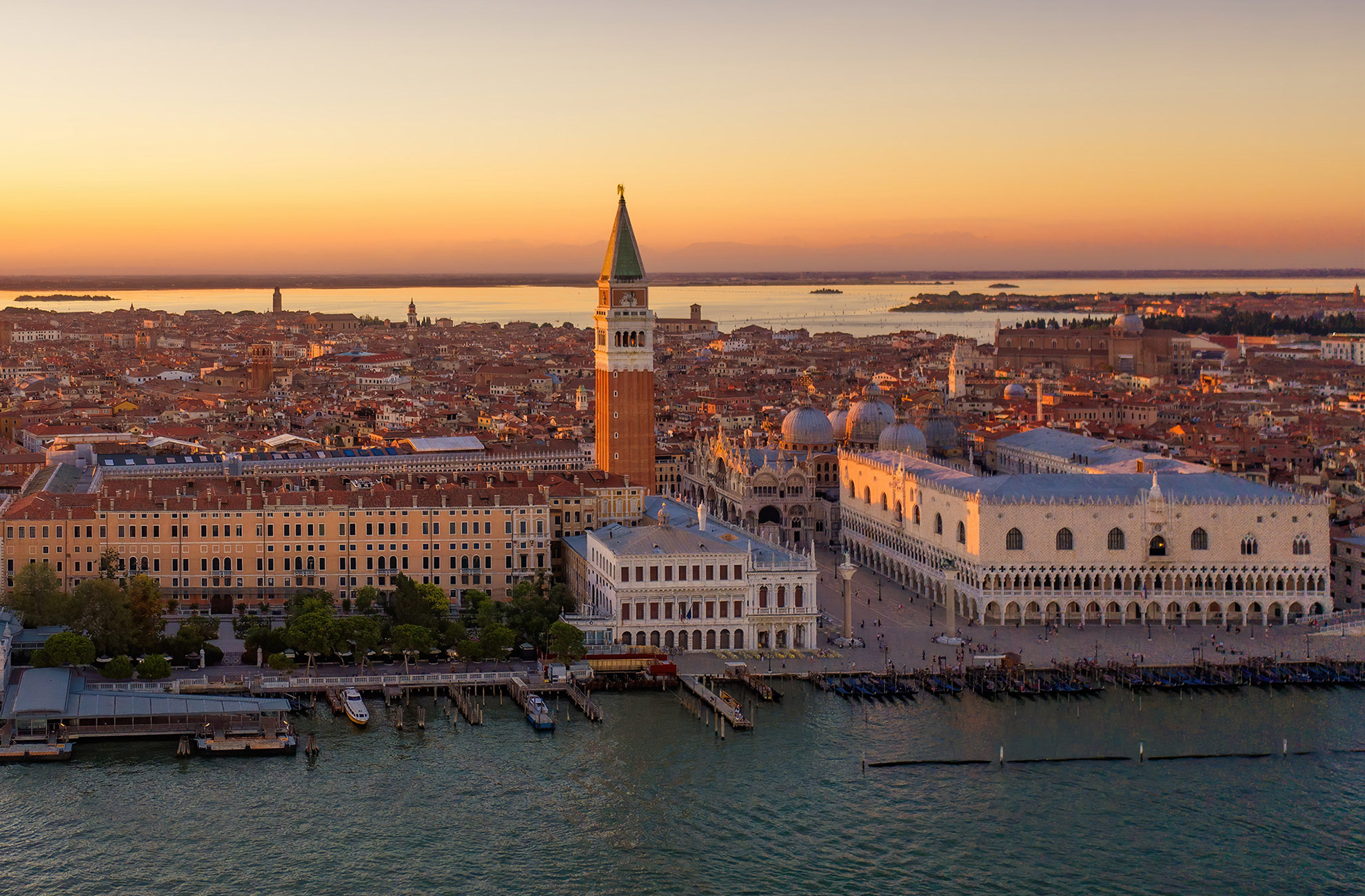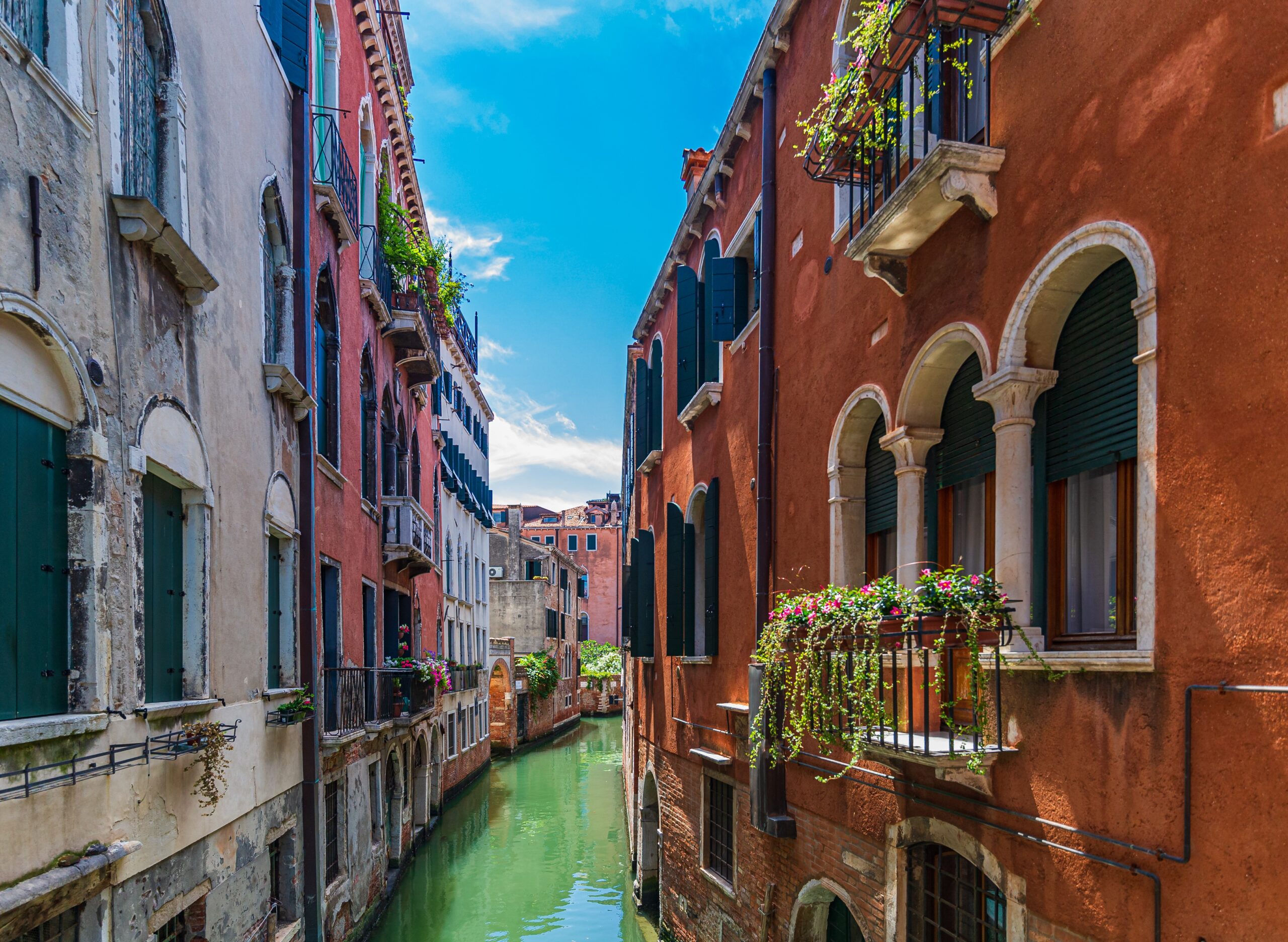 In Venice, more precisely in the sestiere Cannaregio area,
really close to Hotel Al Mascaron Ridente, in the historical
Jewish quarter, you can visit five synagogues, deemed Europe's
most beautiful, boasting richly decorated interiors, and also call
at the Museo Ebraico (Jewish Museum). Venice also hosts the
world's longest-established Casino, with a number of gambling houses,
one of which situated 400 metres from the hotel. Sports lovers,
instead, will love learning to row traditional boats.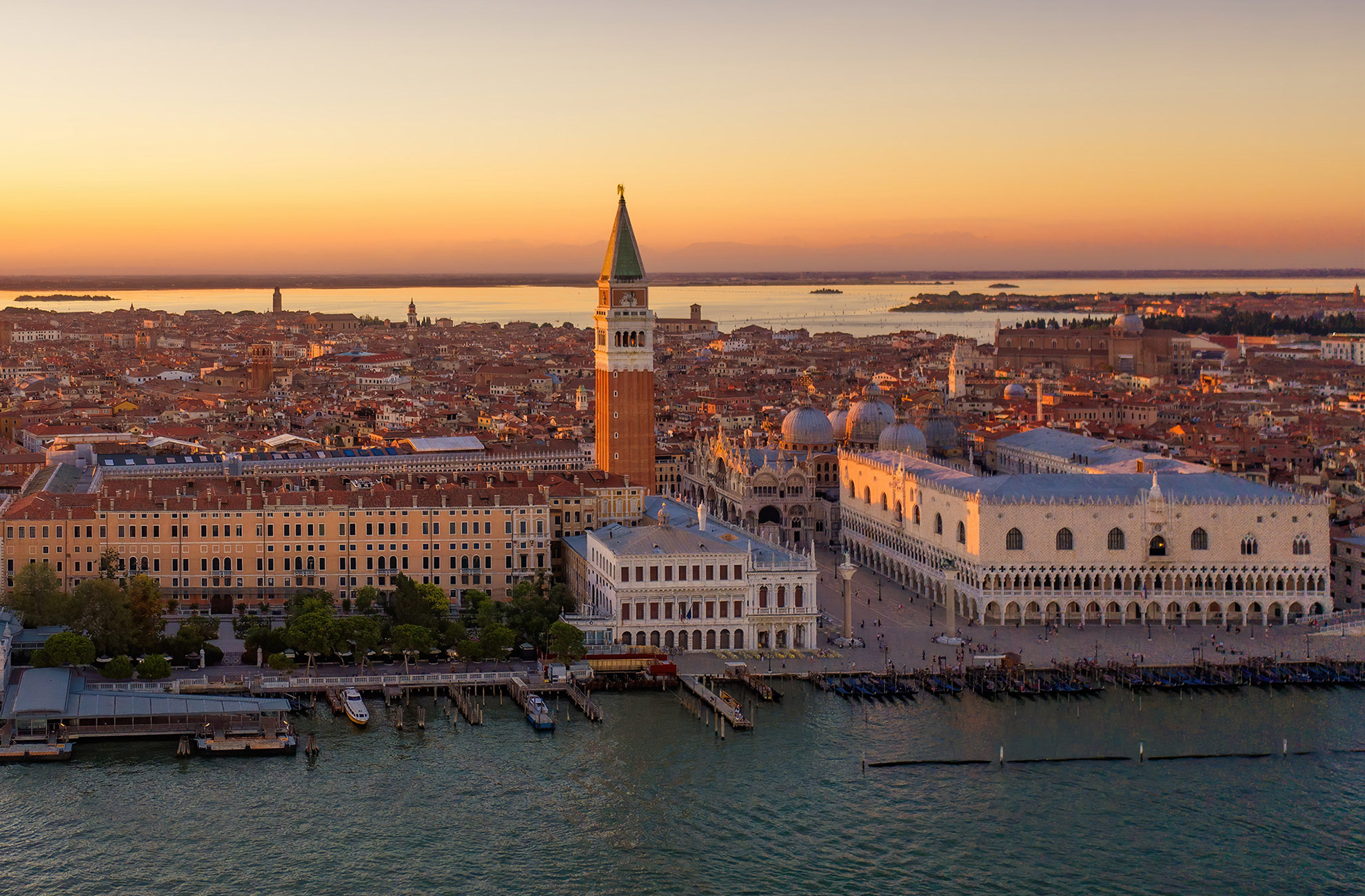 The Venetian isles by
water boat
If you come to Venice you must absolutely visit at least one of
these two islands linked via water bus: Murano and Burano.
On the first one, also known as the glass island, and famous for
glass making, you can visit a furnace and watch a glass
making demonstration. The second one, celebrated for lace
making, is characterised by picturesque colourful houses.